Jesus Trumps Mammon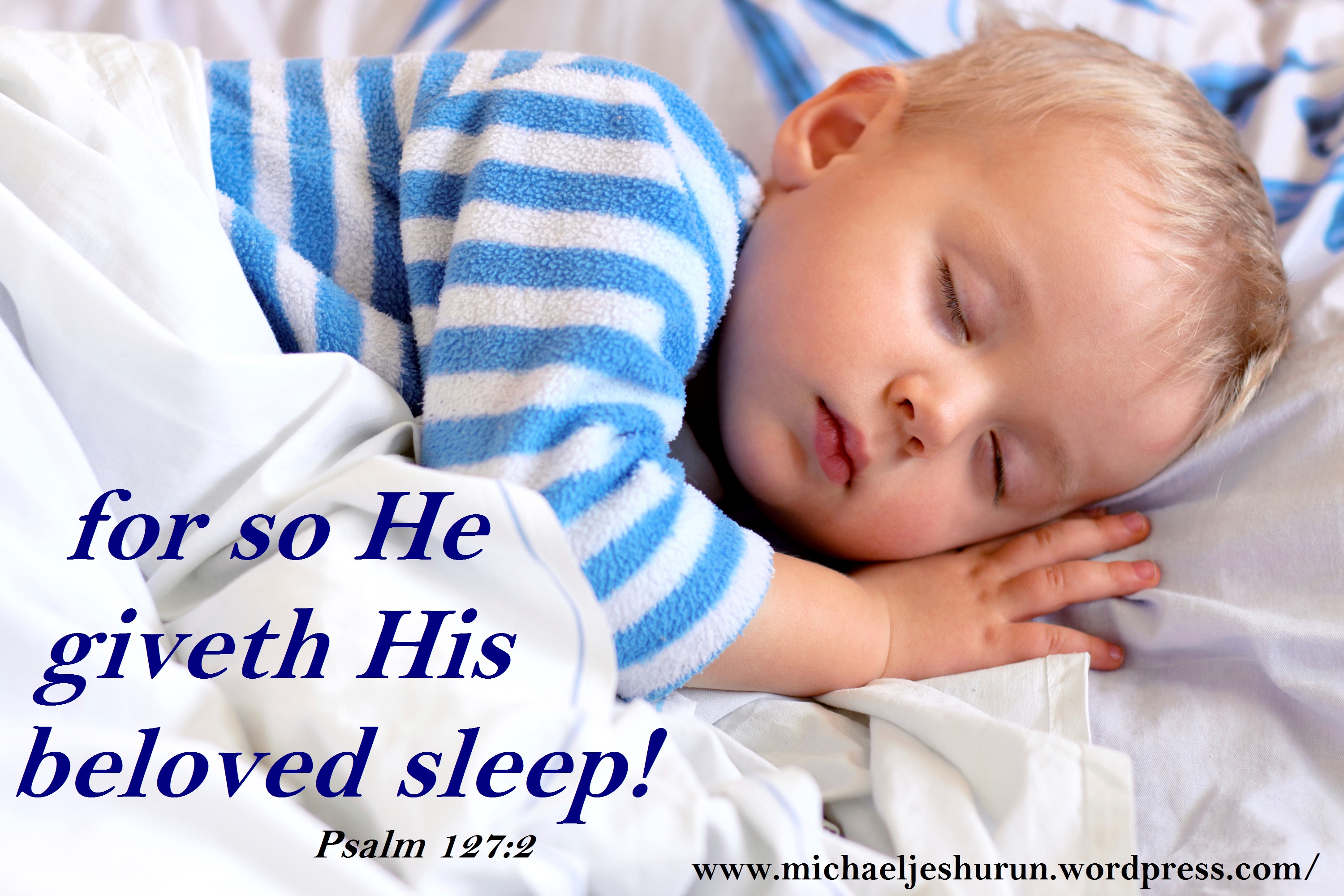 Preppers are those that store up many things like longterm food, guns, ammo, generators, water filters, and other items because they see the collapse of society and want to be prepared when things go down hill fast. There are other people that are not preppers, but who do store up items in this life. Some people invest all their money and love to watch their investments grow, watching dollars and cents added on a daily and yearly basis. Some invest in their reputation, always looking out in life for ways to spread their influence over a group or even a society. There are some who spend all their time, emotions, money, and efforts in a certain skill, be it an athletic one or academic. Safe to say, that man is infatuated with Mammon, or the god of worldly pleasures. Man desires more and more in this world and seeks satisfaction and solace in his possessions. As Luther said, "For very few people can be found who are of good cheer and who neither mourn nor complain if they lack Mammon. This care and desire for money sticks and clings to our nature, right up to the grave" (Large Catechism I.7). Because of the fall into sin, we the baptized are always struggling with the desire to fulfill our fleshy passions and trust in the god of this world, the god or temporal comfort and monetary security.
Jesus chastised the people as recorded in the Gospel according to St. Luke saying, "Take care, and be on your guard against all covetousness, for one's life does not consist in the abundance of his possessions" (Luke 12:15) Jesus then went on to tell the story of a man who stored up all his earthly treasures in a barns, and when those barns were too small, he tore them down and built bigger ones in which to store his passions. Then the man will say to himself, "Soul, you have ample goods laid up for many years; relax, eat, drink, be merry. But God said to him, 'fool! This night your soul is required of you, and the things you have prepared, whose will they be? So is the one who lays up treasures for himself and is not rich toward God." (Luke 12:19-21). Those who spend their time worrying about money because they don't possess it, or living in false security because they have great possessions, these people will spend their lives not in meditation on God's riches, but on their own worldly wealth or lack thereof. These people will not hear the voice of God because their ears, hearts, and minds are occupied with the comings and goings of the world. We are these people, all of us, for each and everyone of us have a god in this world that our heart trusts more than Jesus. This god may be money, it may be health, good reputation, family, friends, job, or anything that the devil will mold into an idol for us to fear, love, and trust in above all things. All of us are the man building bigger barns in which to store our worldly loves and passions. Let us see this then and know that storing up in this world is temporal with an eternal consequence. Let us instead be rich toward God unto everlasting life.
For Jesus says, "Fear not, little flock, for it is your Father's good pleasure to give you the Kingdom." (Luke 12:32). Being rich toward God is not something we accomplish ourselves. We cannot gain the riches of the kingdom through our own works, merits, and investments. Rather, we are inheritors of the kingdom of God. We don't place ourselves into the family, but rather we are recipients of Jesus' will in the waters of Holy Baptism. It is the Father's good pleasure, His will, that we receive His Son and live with Him forever in heaven. The Father desires us to have all that Jesus won on the cross for us, forgiveness of all of our sins, eternal life instead of death, and salvation instead of condemnation. We receive this Kingdom, not because we made a wise investment or because we made the decision to make Jesus number 1 in our lives. No. We receive the Kingdom of God, Jesus Christ Himself, solely because God is the God of grace and shows us His mercy in the death of His Son and His glorious resurrection from the dead for our justification. It is the Father's will and good pleasure that you and I live forever in heaven. It is the Father's good pleasure to forgive us and to love us unconditionally. It is the Father's good pleasure to assure us of this eternal life and calm our minds while here on this earth. As the Psalm says, "It is in vain that you rise up early and go late to rest, eating the bread of anxious toil, for He gives to His beloved sleep." (Psalm 127:2) The Father gives us His Son so that we may inherit all that belongs to Jesus. This is the guarantee for us, that in Christ Jesus, we have eternal life and the riches of the Kingdom. This is what it means to be rich toward God, to receive all that God offers and gives to us in the death and resurrection of His Son.
Be not anxious then my friends over the things in this life. May the abundance of money, or the lack thereof bring you no stress or anxiety. May you have the assurance that Jesus has died for you, risen for you, baptizes you, feeds you His Body and Blood, and forgives you all your sin so that you may live with Him forever in heaven as a brother and sister under the Father's good and gracious will. Your Father knows everything you need in this life, especially the need for salvation that is promised, guaranteed, and delivered in His Son, our Lord and Savior, Jesus the Christ.
Peace be with you. May the devil be silenced, the world be hushed, and the Old Adam be drowned anew so that you hear only the voice of your Savior Jesus who says, "Be not anxious. It is the Father's good pleasure to give you the Kingdom. It is yours in My death and resurrection. Be at peace, for Heaven awaits you," Amen.
Jesus' Sheepdog,
Pastor Hull