No Woman, No Cry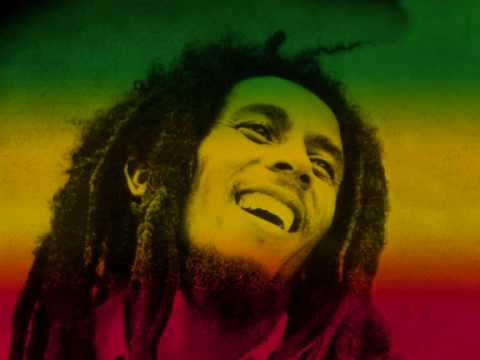 Do you every worry so much that it controls everything you do? Like, when you worry about money so much, you forget that money does not buy happiness, time, or relationships. No, money buys stuff that you can have in life, but it is not life itself. Or, when you stress about your health you forget that you forget to be healthy for others. Yes, you workout and eat right, but you make it into such an idol that you don't have any time to spend with your loved ones because you are too focused on your physical appearance and abilities. Or, maybe you stress out about tomorrow. Yes, you worry about something that hasn't even happened yet because you think you can plan it perfectly and make sure everything goes smoothly. Yes, we all worry, and because of this, the god of anxiety rules our hearts and troubles our minds on a daily basis.
Jesus speaks of worrying in many different places, but the greatest one is recorded in Luke 12 where Jesus preaches, " And he said to his disciples, "Therefore I tell you, do not be anxious about your life, what you will eat, nor about your body, what you will put on. 23 For life is more than food, and the body more than clothing. 24 Consider the ravens: they neither sow nor reap, they have neither storehouse nor barn, and yet God feeds them. Of how much more value are you than the birds! 25 And which of you by being anxious can add a single hour to his span of life? 26 If then you are not able to do as small a thing as that, why are you anxious about the rest? 27 Consider the lilies, how they grow: they neither toil nor spin, yet I tell you, even Solomon in all his glory was not arrayed like one of these. 28 But if God so clothes the grass, which is alive in the field today, and tomorrow is thrown into the oven, how much more will he clothe you, O you of little faith! 29 And do not seek what you are to eat and what you are to drink, nor be worried. 30 For all the nations of the world seek after these things, and your Father knows that you need them. 31 Instead, seek His kingdom, and these things will be added to you. 32 "Fear not, little flock, for it is your Father's good pleasure to give you the kingdom. 33 Sell your possessions, and give to the needy. Provide yourselves with moneybags that do not grow old, with a treasure in the heavens that does not fail, where no thief approaches and no moth destroys. 34 For where your treasure is, there will your heart be also." (Luke 12:22-34). Yes, it is your Father's good pleasure to give you the kingdom. Yes, it is God's good desire to forgive you and grant you eternal life with Him in heaven and in the world to come. Yes, God only desires to give you good things for this life and for the one that is to come. But, we still worry.
Yes, we still are anxious about bills to pay. We are anxious wondering if we are being a god husband or a good wife. We worry if our kids know we love them and that we are being good parents. We worry about the job we have, making sure we keep it so we can provide for our families. We worry about our health, knowing that some things are outside of our control. We are anxious about meeting people, meeting deadlines, and being in situations that could cause us to never speak to a loved one again. Yes, we are anxious about the direction of our country. Yes, we are anxious about things going on at our church. Yes, we are anxious about pretty much everything in this life. Anxiety is a reality of the fall into sin. Yes, we could say we are anxious because we are not in control, and if we trust in God more and know that He is in control then we will not be as anxious as we are. However, there is something missing in this confession. Yes, God is in control, but what does He do with that control? Does God punish you and make your life miserable, or does He use that control to take care of you and provide everything you need for your body and soul? Do you believe God loves you and forgives you? How we answer this question helps us deal with out anxiety.
Do you believe that God loves you and forgives you, and because of this, you then know that God is in control and will never leave you nor forsake you? In ourselves, we answer no to this because that is how our anxious hearts feel. Yes, we feel like God isn't there for us and doesn't care that we are a basket case. No, we don't see God caring about our daily stresses. We hear Jesus say, "Do not worry," and we think He is saying there is nothing to worry about. No, He knows that we worry, and what He is actually saying is, "Stop worrying." What does this mean? it means that Jesus desires to rescue us from our anxiety and free us in the forgiveness of our sins. Yes, when we find ourselves getting anxious and being controlled by the stress, may the Holy Spirit stop us in our tracks and bring us to the confession which says, "Lord, I believe, help my unbelief. Help me in my anxiety. Forgive me my heart that doesn't believe You at Your Word, but lives in doubt. Forgive me my sin of worrying and thinking I have things under control. Forgive me Lord for not believing that You love me and want only that which is good for me." Yes, Jesus died on the cross for anxious people. He died on the cross to take the worry out of our hands. Yes, He died on the cross to take all cares and struggles out of our hands. Yes, He died to remove all anxiety from us by opening heaven to us, so that, when we die, we enter the eternal dwellings where there is bliss and joy supernal.
Jesus died on the cross to calm your heart and ease your days. Yes, He died on the cross as the great revelation that it is the Father's good pleasure to give you His Kingdom. Yes, the Father desires to take care of you and make sure everything is going to be alright. Jesus died so that, when you are anxious and the tears are flowing uncontrollably from the stress, He can come to you and wipe away every tear and say, "Everything's gonna be alright." Just like Bob Marley sang, "In this great future you can't forget your past so dry your tears I say And no woman no cry. No woman no cry say say say Hey, little sister, don't shed no tears No woman no cry." Yes, for both men and women, your past is the Death and Resurrection of Jesus which means your future is not uncertain. No, your future is not up in the air, but sealed in Jesus' Blood. Yes, because your past is the death and resurrection of Jesus, your future is bliss and joy eternal in heaven. Yes, this means that God loves you. This means that, no matter how anxious you get, Jesus will never stop forgiving you and loving you. Jesus died so that He can love you unconditionally in the forgiveness of your sins. Yes, Jesus died, so that your anxiety may control you no more. No, your anxiety dies in the forgiveness of your sins. Yes, The cross happened for you that today your pastor, your brother, your sister in Christ may say, "No more tears. Jesus loves you. You and I are destined for eternity together."

Jesus loves you. This means He will take care of you. Yes, you will have days filled with anxious turmoil, and the devil will tell you that you are alone in this struggle. But, you are not. Jesus is with you. Your pastor is with you. Your spouse is with you. Your children are with you. Your Church is with you. Your brothers and sisters in Christ are with you. You are not alone. You are loved. You are forgiven. You are never alone, but have a host of other basket case anxious people live life with and wait for heaven together. Jesus loves you. When you get anxious today, tomorrow, or ten years from now, may this message ring in your ears, consume your hearts, and dry your tears. Jesus loves you, and because He loves you, He has your whole life in His hands, everything under control, and every little thing is gonna be alright.
Peace be with you. May the devil be silenced, the world be hushed, and the Old Adam be drowned anew so that you hear only the peaceful voice of your Savior Jesus who says, "I love you. I forgive you. I claim you as My own forever," Amen.
Jesus' Sheepdog