Saturday, July 08, 2017, 8:00 AM - 4:00 PM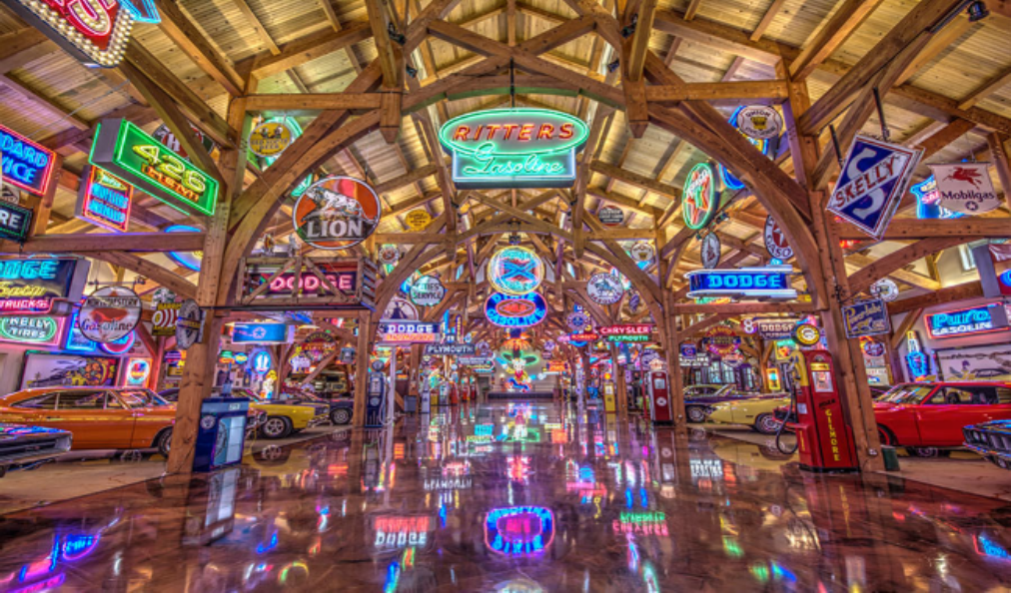 Do you remember your first car? How about your boyfriend's car? If you have fond memories of dating or even long drives with your family back when cars were king, come with the Zion Young at Heart to the Hemi-Hideout in Brookshire on Saturday, July 8, 2017. This is an event center that is also a huge museum of yesteryear but it is visited by appointment only and on July 8 it will be hosting a huge event with bands and food vendors. Every muscle car you've ever dreamed of is here and even the farm equipment you had on the farm; only it will be just as it was right off the showroom floor. They say the 100's of neon signs go all the way back to 1900. Plus, shopping and car clubs outside.
There is a Diner from the 50's, and beautifully landscaped grounds with ponds stocked with ornamental fish. The building alone is worth the trip. This gem is hidden from the world behind gates and down a long country road. It has been said many times in the reviews that, when you leave, you feel like you did leaving Disneyland as a child.
We will leave Zion at 8:00 a.m. and return by 4:00 p.m.
We will eat on site and there is an entry price of $5.00 each.
There are beautiful places to sit both indoor and outdoor if you get tired.
Join us for this very exciting trip. Sign up now!