Best Part of Waking up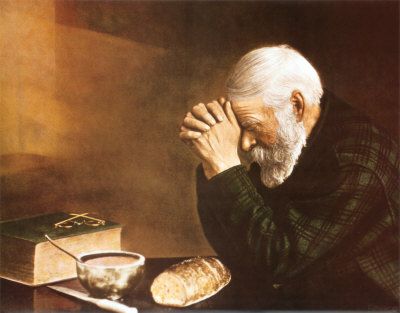 Luther spoke of prayer saying, "It is a good thing to let prayer be the first business of the morning and the last at night. Guard yourself carefully against those false, deluding ideas which tell you, 'Wait a little while. I will pray in an hour; first, I must attend to this or that.' Such thoughts get you away from prayer into other affairs which so hold your attention and involve you that nothing comes of prayer for that day." (LW 43.193). This quote is taken from Luther's little tract on a simple way to pray. Prayer is truly the highest art a Christian performs, meaning it is one that the Baptized struggle with their entire lives. To pray is truly the chief work of all the baptized. So, may we, in assurance of our baptismal identity in Jesus, make prayer the first matter of the day and the last thing we do before we lay our head down at night. Let us pray the Lord's Prayer together, the morning and evening prayers together, and the Psalms with the saints before us, with us, and also those who will come after us. Pray, and let God take care of your day today my friends.
Peace be with you. May the devil be silenced, the world be hushed, and the Old Adam be drowned anew so that you hear only the peaceful voice of your Savior Jesus who says, "I forgive you. I love you. I claim you as My own forever," Amen.
Jesus' Sheepdog,
Pastor Hull