Grace covered failures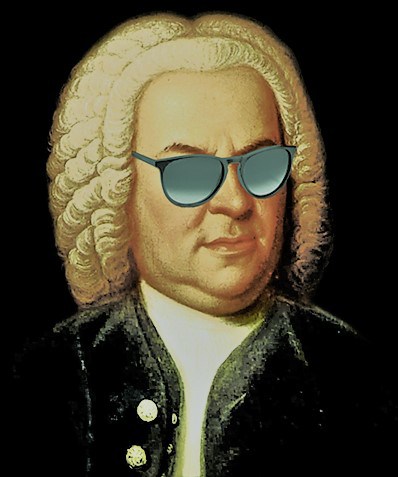 If you aren't reading the Treasury of Daily Prayer, you should start as soon as possible. It is a fantastic treasure that benefits you everyday. You have a Psalm, and Old Testament, a New Testament, and a writing from a church Father or from the Confessions. Today, the writing is from the 5th Evangelist, Johann Sebastian Bach. The writing is an excerpt from his St, Matthew Passion, and it concluded today singing, "Though I now have Thee forsaken, I will once again return. For Thy Son hath reconciled us through His agony and death. I deny no whit my guilt, but Thy mercy and Thy grace are much greater than the failings which I ever find within me." (Treasury of Daily Prayer 141).
These words summarize beautifully our comfort in the grace and mercy of Jesus. Yes, our failings are stupendous. We have mistakes that can't be numbered, transgressions that know no bounds. In our sin, we have forsaken God the Father, transgressed His law, turned our back on Him and lived for the things of the world rather than for the things of eternity. We have failed. The Law reveals this to us and our conscience condemns us. We have great guilt, shame, and despair because of our failings in walking in faith toward God and in fervent love toward our neighbor.
We don't deny our guilt. But, even greater than this, we also don't deny our merciful Lord Jesus to forgive us our sins and restore us to a righteous relationship with His Father and our Father. Jesus' mercy is greater than our failures. His grace trumps our sin and covers up our mistakes. Jesus' love and forgiveness will always be greater than your doubt and failures. This is your comfort at the end of the day. You start the day with high hopes, desiring to walk in the commandments and live a life of love. But when you take off your boots at night and lay down your head, you know that you failed miserably at living your baptismal life. The devil would fill your head with thoughts of doubt and despair, as if Jesus' love and mercy are things you need to earn and merit. No. Jesus' love and mercy are not things you earn, but are gifts lavishly given to you in every time of need. In every anxious moment and doubt ridden day, Jesus is there to forgive you and sustain you in the assurance that God loves you and will never abandon you, no mater how sinful you were, are, or become. Take heart in this today my friends. Jesus loves you, and His love and mercy are greater than any failing you will commit this day.
Peace be with you. May the devil be silenced, the world be hushed, and the Old Adam be drowned anew so that you hear only the peaceful voice of your Savior Jesus who says, "I love you. I forgive you. I claim you as My own forever," Amen.
Jesus' Sheepdog,
Pastor Hull