In Rememberance of Me?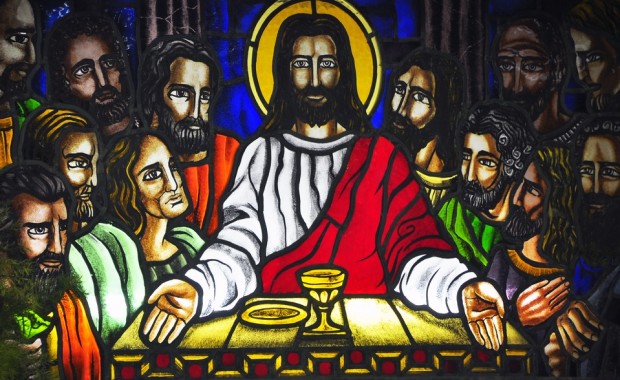 In the Words of Institution, our Lord Jesus The Christ says, "And he took bread, and when he had given thanks, he broke it and gave it to them, saying, "This is my body, which is given for you. Do this in remembrance of me" (Luke 22:19). What does Jesus mean by this? Does He mean that the Lord's Supper is merely a meal by which we remember the historical event of the crucifixion and the resurrection? Is this meal a means by which we are given a memory booster, a pill of the Holy Spirit that helps prevents us from forgetting what Jesus did for us on the cross? In short, is the Lord's Supper primarily, or even solely, about remembering what Jesus did almost 2,000 years ago on Calvary's Holy Mountain?
Well, the Augsburg Confession answers this question for us saying, "To remember Christ is to remember His benefits. It means to realize that they are truly offered to us. It is not enough only to remember history. (The Jewish people and the ungodly also remember this). Therefore, the Mass is to be used for administering the Sacrament to those that need consolation. Ambrose says, 'Because I always sin, I always need to take the medicine." Because the Mass is for the purpose of giving the Sacrament, we have Communion every holy day, and if anyone desires the Sacrament, we also offer it on other days, when it is given to all who ask for it" (Augsburg Confession XXIV.28-39, quoted partially from this section). So, to remember Jesus is to remember His benefits and to receive them. We aren't remembering just history, for the whole world can do this without believing a word of it. To remember Jesus in the Lord's Supper is to confess that on the cross, Jesus purchased and won for us forgiveness, life, and salvation. To remember Jesus in the Lord's Supper is not only to confess this reality, but also to receive it for our benefit. To doubt that Jesus loves us, forgives us, and rescues us is, because of sin, a natural reaction on a daily basis. Because we sin much, we need forgiveness in abundance, and in the Lord's Supper we receive the forgiveness of our sins. To remember Jesus properly then is to receive Him as He desires to be given, for your forgiveness, life, and salvation. In the Lord's Supper you eat His true Body and drink His true Blood and in this reception you remember Him in the forgiveness of your sins. And this gift is for you, a free gift given as often as you need the medicine.
Peace be with you. May the devil be silenced, the world be hushed, and the Old Adam be drowned anew so that you hear only the voice of your Savior Jesus who says, "Take, eat, This is My Body. Take, drink, This is My Blood. DO this in remembrance of Me for the forgiveness of your sins," Amen.
Jesus' Sheepdog,
Pastor Hull