It's a good gig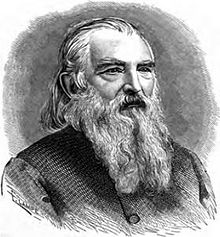 Psalm 118 prays, "Out of my distress I called on the Lord; the Lord answered me and set me free. The Lord is on my side; I will not fear. What can man do to me? The Lord is on my side as my helper; I shall look in triumph on those who hate me. It is better to take refuge in the Lord than to trust in man. It is better to take refuge in the Lord than to trust in princes" (Psalm 118:5-9). We sinners call out in our distress of sin and burden of conscience to the Lord our God for deliverance. We call out and put our trust in Him, rather than anything else in this world. However, we don't always keep the 2nd commandment and use God's Name to praise Him, pray to Him, and give thanks to Him in every trouble. We place out trust in the things of this world, fear losing our worldly goods the most, and therefore love the idols our heart creates more than we love the God who redeems us. In short, we sinners are weak saints who love the world and we don't come naturally to the comfort of our salvation, nor is prayer second nature to us. It is because of this weak state, this low condition, that Jesus mandated and instituted the Office of the Holy Ministry, in order that called and sent pastors may preach, teach, administer the sacraments, both publicly and privately, in order that sinners may know that they are truly beloved saints of God Most High. In short, the pastor us there for you to build you up, encourage you in the reality of your baptism and in the reality that because God is for you, nothing will harm you, and you are safe for all eternity in the wounds of Jesus.
In many places, Holy Scripture declares the work of the pastor for your salvation. John 20:21-23 says, "Jesus said to them again, "Peace be with you. As the Father has sent me, even so I am sending you."22 And when he had said this, he breathed on them and said to them, "Receive the Holy Spirit. 23 If you forgive the sins of any, they are forgiven them; if you withhold forgiveness from any, it is withheld." 2nd Timothy 1:13-14 says, "Follow the pattern of the sound words that you have heard from me, in the faith and love that are in Christ Jesus. 14 By the Holy Spirit who dwells within us, guard the good deposit entrusted to you." 1st Timothy 4:15-16 says, "15 Practice these things, immerse yourself in them, so that all may see your progress. 16 Keep a close watch on yourself and on the teaching. Persist in this, for by so doing you will save both yourself and your hearers." And Titus 2:1 says, "But as for you, teach what accords with sound doctrine." Your pastor is here to forgive you your sins, preach and teach you faithfully the Word of God, and also hold it tight himself as an example to the congregation. Your pastor does all this for your sake, that you may have confident assurance that Jesus loves you and will not abandon you. In your despair, anxiety, and depression, your pastor comes, not with his opinions, but with the Word of Truth, in order to turn your sadness into gladness and your sorrow into joy with the Gospel proclamation that you are forgiven and that your Heavenly Father loves you. Your pastor comes that you may have joy that can't be taken away, no matter what life throws at you. Your pastor comes that you may rejoice in your eternal life and have comfort rather than fear occupying your conscience. Your pastor comes to you, not to condemn you, but to save you with the Word of the cross, the Words of Jesus that save you from sin, death, world, and the devil. It's a good gig being a pastor, because the point of the job is to hand Jesus over to you freely for your salvation that your joy may be full. As the hymn goes, "My heart with joy is springing, I am no longer sad. My soul is filled with singing, Your sunshine makes me glad. The sun that cheers my spirit is Jesus Christ, my King. The heaven I shall inherit makes me rejoice and sing," (LSB 724.10). May Jesus grant you peace this week, and when you need to be reminded of His love for you, call on us, and we'll be more than pleased and happy to hand you the goods of the cross.

Peace be with you. May the devil be silenced, the world be hushed, and the Old Adam be drowned anew so that you hear the peaceful voice of your Savior Jesus who says, "I forgive you. I love you. I claim you as My own forever," Amen.
Jesus' Sheepdog,
Pastor Hull