It's Good to be Disciplined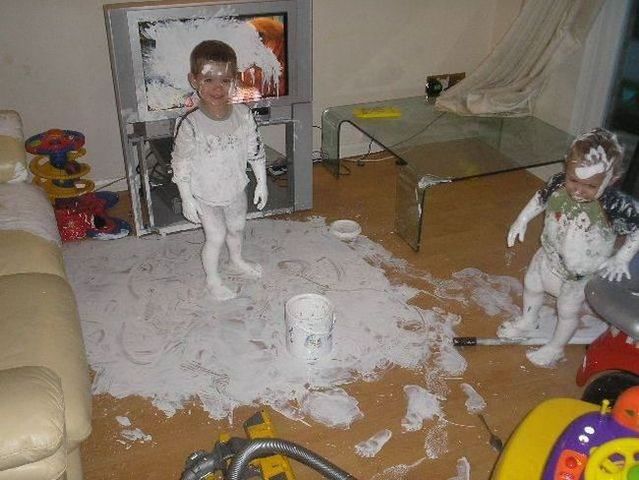 No one likes being disciplined. No child wakes up wanting to get a spanking, nor does a teenager want cellphone privileges taken away. No young adult wants to get fired, and the veteran at work doesn't desire to get yelled at for making the same mistakes over and over again. In short, no one likes being disciplined. No one likes being punished. Sinful man does not see discipline as a blessing, but rather as punishment and therefore avoids it at every cost.
If this is sinful man's reaction to being punished, why then does the Psalmist sing, "Blessed is the man whom You discipline, O Lord, and whom you teach out of your law, to give him rest from days of trouble, until a put is dug for the wicked" (Psalm 94:12-13). Why does the Lord discipline? The Lord disciplines in order to teach His beloved. With what does He teach? With life experience? With gut feelings? No. The Lord teaches through His Law, and through the law the Lord disciplines or teaches His beloved. What does He teach with the law? Does He teach salvation, or a means to gain the grace and favor of the Lord? No. Through the Law comes knowledge of sin, both in order that we may confess our sin and repent because of it, and also in order that we may see what is not beneficial for us and avoid it. Take the 8th commandment as an example which says, "You shall not bear false testimony against your neighbor. What does this mean? We should fear and love God so that we do not tell lies about our neighbor, slander him, or hurt his reputation, but defend him, speak well of him, and put the best construction on him." What happens when you lie about your neighbor, or gossip about him? Does this benefit you? Do you walk around the church, house, school, or office with confidence after you have gossiped about someone, or do you walk around with a teaspoon of fear because you are anxious over the fact that your neighbor will find out one way or another that you talked about them and spread lies about them. The law will either come to you in the preaching of it, or you will be caught in your sin and receive your just reward. Either way, the only option is to repent and ask for forgiveness, from both God and your neighbor. The law then teaches you that gossip never ends well for you. It never ends well for you when you lust, steal, covet, get angry, rebel, or harm your neighbor. In short, the law disciplines us by stopping any notion that we are holy in ourselves, the law comes down and knocks us out and calls us to repentance. The law shows us what a good life is, both in relationship to God and our neighbor. Therefore, we are blessed that the Lord loves us and teaches us in the law, that He disciplines us and puts us to death in the preaching of His Holy Law.
To see the law in this way though, as a blessing unto us, is not something we come by naturally, but rather is a fruit of faith. Because we have the assurance that Jesus loves us, because He laid down His life on the cross for us, we have the assurance that He is merciful and slow to anger, abounding in steadfast love. Because we have a loving savior, we know that when the law is preached it is for our benefit. Only in faith can we receive the preaching of the law properly and for our good. Only in faith do we hear the law and repent, and then have the desire to do better in this life. In short, in faith, we delight in the law and when rebuked we are thankful in repentant joy. Only in the knowledge that after we are disciplined, we have a Father that will and does forgive us our transgressions, mistakes, and failures. We know that our Lord absolves us every sin and creates in us new hearts that delight in hearing both the Law and the Gospel for our eternal benefit. We should not look to be disciplined by our Lord, but rather we should take heart in our discipline knowing that we are taught by a loving Father who has already determined our salvation and eternal life with Him by the death and resurrection of His Son, Jesus The Christ. We know that are not strangers to God, but His beloved children in the waters of Holy Baptism. This is our identity in the midst of our discipline, in the midst of our Lord teaching us as we walk through this life of temptation and trial. We are God's beloved children. Why? Not because we are doing something right, but because Jesus did the right work on the cross and grants us the benefits of His work in the means of grace.
Peace be with you. May the devil be silenced, the world be hushed, and the Old Adam be drowned anew so that you hear only the voice of your Savior Jesus who says, "Take heart in your discipline, for it is your Father teaching you. Take heart, for He is your Father according to the work I have done for you. Be at peace my brothers and sisters, for your Father loves you," Amen.
Jesus' Sheepdog,
Pastor Hull