Jesus loves you.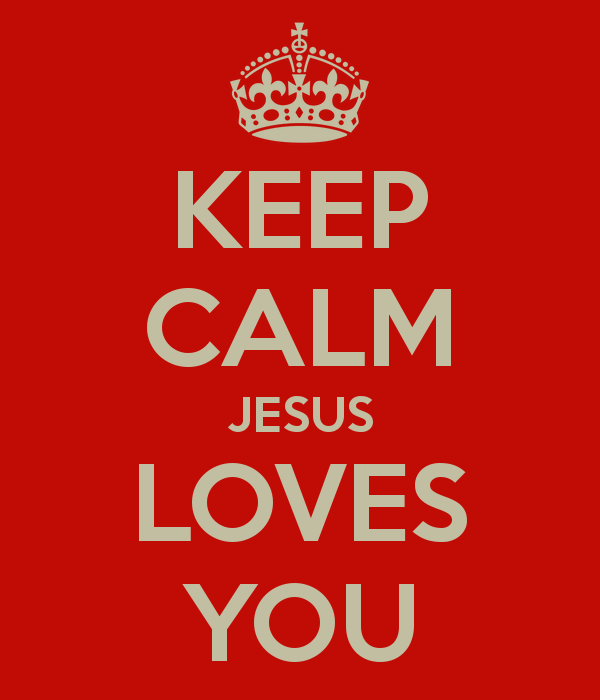 Luther says in the Smalcald Articles, "Although sin in the flesh had not yet been completely remove of become dead (Romans 7:18), yet He will not punish or remember it" (Smalcald Articles III.XIII.2). When we get married we take the vows that we will love our spouse for richer or poorer, sickness and in health, for better or worse. In Holy Baptism, Jesus claims us as His beloved children and declares us to be a member of His Body, His Bride, the Church. Jesus claims the church, every sinner in her, as His beloved through better or worse, sickness and health, richer or poorer. Jesus loves His Church, scares, moles, and all. He claims Her in His blood, an eternal relationship of love and forgiveness. Jesus loves His Church, and He loves you, His beloved child, His claimed prize, His beloved saint.
We sing the little children hymn, "Jesus loves me, this I know, for the Bible tells me so, little ones to Him belong, they are weak but He is strong. Jesus loves me, He who died, heaven's gates to open wide, He has washed away my sin, lets his little child come in. Yes, Jesus loves me. Yes, Jesus loves me. Yes, Jesus loves me. The Bible tells me so." This is not a deep hymn, but rather spiritual milk with the hope of maturing to the spiritual meat. However, this little song is something that should never leave us. Just because we mature out of it, doesn't mean that we should forget it. This little children's hymn matures into our hymnody which sings, "But Christ, the second Adam came, to bear our sin, our woe, and shame. TO be our life, our light, our way, our only hope, our only stay" (LSB 562.4). Our life together, our preaching, teaching, liturgy, prayers, and hymnody is all saying to you, "Jesus loves you." Jesus loves you, for the Son of Man came not to be served, but to serve and gives His life as a ransom for many, which includes you. For God did not send His Son into the world to condemn the world, but in order that the world might be saved through Him. You are the point of Jesus. God created you to be redeemed by Jesus and sanctified by the Holy Spirit to live eternally with the Father in heaven. Jesus loves you, no matter what appearances may seem. No matter how dark the day, how sleepless the night, how racked the brain, how upset the stomach, how empty the bank account, how divided the house, Jesus loves you and forgives you. He remembers your sin no more. May this truth do more than get you through the day, rather may this truth grant you joy and peace that you may live your day in faith toward God and in fervent love toward all around you. Jesus loves you and remembers your sin no more. He doesn't condemn you for your sin, but forgives you and grants you life eternal.
Peace be with you. May the devil be silenced, the world be hushed, and the Old Adam be drowned anew so that you hear only the peaceful voice of your Savior Jesus who says, "I forgive you. I love you. I claim you as My own forever," Amen.
Jesus' Sheepdog,
Pastor Hull