Joyful Absolution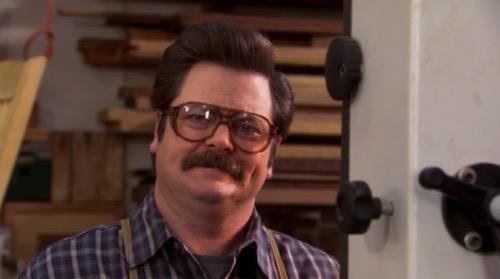 One of the greatest things that brings me joy, and I pray it brings you joy as well, are the words of Holy Absolution. Luther speaks about this in the Small Catechism concerning the Office of the Keys saying, "What do you believe according to these words? I believe that when the called ministers of Christ deal with us by His divine command, in particular when they exclude openly unrepentant sinners form the Christian congregation and absolve those who repent of their sins and want to do better, this is just as valid and certain, even in heaven, as if Christ our dear Lord dealt with us Himself." When we hear the words of Holy Absolution from the Pastor, it isn't just some guy forgiving us. No. When the called Pastor speaks the words of forgiveness, it is the same as Jesus Himself speaking those consoling and comforting words to us. When the Pastor speaks the words of forgiveness, we can rest assured that Jesus Himself speaks them as well in order that He may present us to His Father sinless, blameless, without any spot or blemish.
Just think about what is happening in Absolution for a minute. First, we are sinful and unclean. The Holy Spirit causes us to know the gravity of our sins and the guilt over our failures. We sin, and because we have been granted the gift of faith, we know our sin and suffer guilt over them. The Law reveals all our sins, leaves nothing hidden, and God sees everything we've thought, done, and spoken. There's nothing that's a secret, nothing we can tuck away as if our Father doesn't see it. This is who we are as we approach in penitent confession. We approach, not with confidence that we have something impressive to show God, but rather as one who has failed, who has transgressed, who has broken the rules and defiled God in our lawbreaking. We approach as those who have nothing but debt to pay. However, who is it that we approach? Do we approach a god of wrath and judgment? Do we approach a god who desires our sacrifices and smiles upon us based on our merit? Do we approach a weak deity who needs our righteousness in order to survive? No, we approach not a god of wrath and condemnation, but rather The God of grace and mercy, who is slow to anger and abounding in steadfast love. We approach our Lord, Jesus the Christ, who laid down His life on the cross in order that we may be forgiven and saved. We approach not a god that is going to send us away, but rather The God who takes us in in the forgiveness of our sins. We approach not a god that is going to condemn us, but rather the God who is going to forgive us. We approach in guilt over our sin, but also in faith and trust that we will be forgiven.
The fruit of Holy Absolution is joy that cannot be contained. The only thing we can do in response to being forgiven is break out in rejoicing that can't be comprehended by the reasoning or emotions of this world. We approach the pastor, who stands in the stead of Christ, with a debt to pay. We leave the pastor debt free, not because we made a payment, but because Jesus made the ultimate payment on the cross for the forgiveness of our sins. In Hoy Absolution our debt is cancelled, our record clean, our body and soul as pure as Jesus is pure. What a great gift our Lord gives to us. And the best part about this gift, is that it is available whenever we need to hear it. It is there on Sunday in the Divine Service, in the mouth of your pastor when you need it, and in the mouth of your fellow believers in the mutual consolation of the brethren. Praise the Lord that absolution flows from the mouths of all believers in order that we may have joy that never ends, but continues because it flows from a free heart in the forgiveness of sins.
Peace be with you. May the devil be silenced, the world be hushed, and the Old Adam be drowned anew so that you hear only the voice of your Savior Jesus who says, "I forgive you, Go in Peace," Amen.
Jesus' Sheepdog,
Pastor Hull