Why God?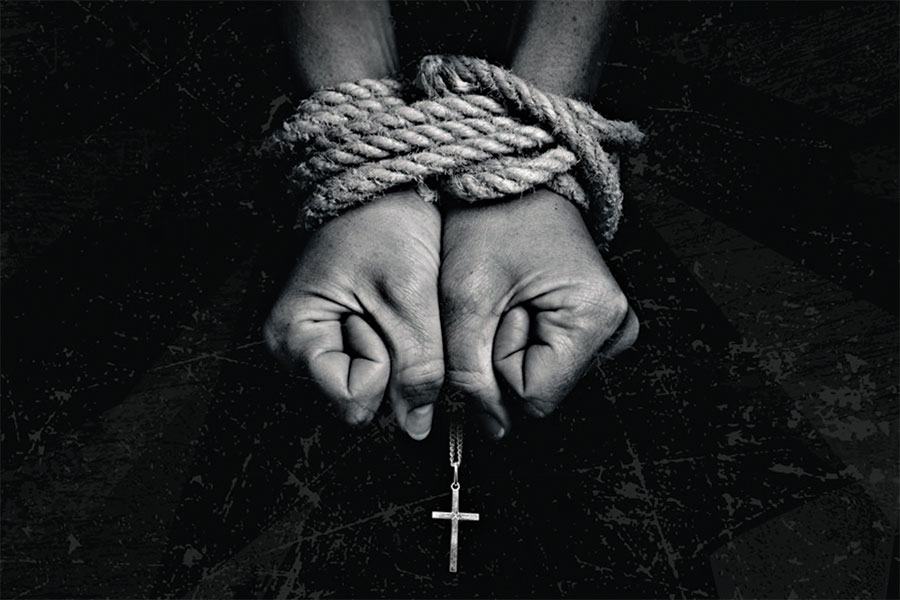 Have you ever asked that question, "Why God?" Why God, did you give me or my loved one cancer? Why God, did you get me fired from my job, or empty my retirement by destroying the economy? Why God, did you send that hurricane that destroyed so many people's lives? Why God, did you do this or that? We have those moments in life where we question God as to why He did something to His creation and to us. Most of the time, we allow God a pass and say that He allowed something to happen, as if God is too weak or absent minded to do anything about our terrible predicament. We like to let God be the God who allows bad things to happen, but not actually say that God is the one sending them. This wouldn't make sense to us to say that God sends these terrible things to us. No. We like a sanitized God who only does good things to us, meaning those things we deem as good according to our worldly worldview. We like to think that God would never be the cause of something tragic in our lives, but rather the one who gets us out of a jam.
St. Paul wrote to the Corinthians saying, "So to keep me from becoming conceited because of the surpassing greatness of the revelations, a thorn was given me in the flesh, a messenger of Satan to harass me, to keep me from becoming conceited. 8 Three times I pleaded with the Lord about this, that it should leave me. 9 But he said to me, "My grace is sufficient for you, for my power is made perfect in weakness." Therefore I will boast all the more gladly of my weaknesses, so that the power of Christ may rest upon me. 10 For the sake of Christ, then, I am content with weaknesses, insults, hardships, persecutions, and calamities. For when I am weak, then I am strong." (2nd Corinthians 12:7-10). In addition, we sing in our hymnody the song written by St. Paul Gerhardt that sings, "When life;s troubles rise to meet me, though their weight may be great they will not defeat me. God my loving Savior sends them. He who knows all my woes knows how best to end them." (LSB 756.2). Jesus Himself spoke saying, "Blessed are you when others revile you and persecute you and utter all kinds of evil against you falsely on my account. 12 Rejoice and be glad, for your reward is great in heaven, for so they persecuted the prophets who were before you." (Matthew 5:12). May the Holy Spirit be granted to us that we may not view God and the Baptismal life with worldly and sinful lenses. Rather, let us see that a blessed and happy life is not one given to us by this world, but rather is bestowed on us by God. God blesses us, and in this blessedness, we suffer in this life many things that would cripple us that God may alone be our strength.
It's easy to get mad at God for putting a thorn in your side, or knocking you across the face with a 2x4. Why is God sending these things to you? Well, for the same reason that He crippled Jacob, that we may stop running and become weak. In our weakness, we rely solely on God for everything and realize that God and His forgiveness are the only things that matter. Everything in this life is meaningless without the life we have with our merciful God. It's easy to get wrapped up in the things of this world, be they positive or negative things. God comes and sends woes upon us that we may despair of ourselves and this world and instead remain in His Word and His forgiveness. The Baptismal life is a persecuted life, a wrestling match with sin, death, world, the devil, and ourselves. Does God send us heartache? Yes. Why? To make us weak that He may be our strength. This is not a fun experience, but that is why He gives us the church, that we may hear the blessed Gospel that declares us forgiven heaven bound saints. The Church is there for us when we are weak, when life gets us down, when God sends those thorns into our flesh. The pastor is there to remind us of our Baptism and that we are eternally children of God, who suffer now, but will inherit bliss that can't be explained. WE have our brothers and sisters who bear the burdens with us, sharing the pain, wiping the tears, and telling us that, in Jesus, every little things is gonna be alright.
Peace be with you. May the devil be silenced, the world be hushed, and the Old Adam be drowned anew so that you hear only t he peaceful voice of your Savior Jesus who says, "I forgive you. I love you. I claim you as My own forever," Amen.
Jesus' Sheepdog